Give Your Crop the Best Start Possible
Get Growing with Phosphate Solutions from Loveland Products
Timing is Eveything
When it Comes to
At-Planting Nutrition
Timing is Eveything
When it Comes to
At-Planting Nutrition
At Loveland Products, we're dedicated to supporting farmers everywhere with trusted At-Planting Phosphate solutions powered by highly efficient technologies that enhance yield potential and improve root mass, while optimizing key nutrients across all broadacre and specialty crops. Check out our innovative solutions below.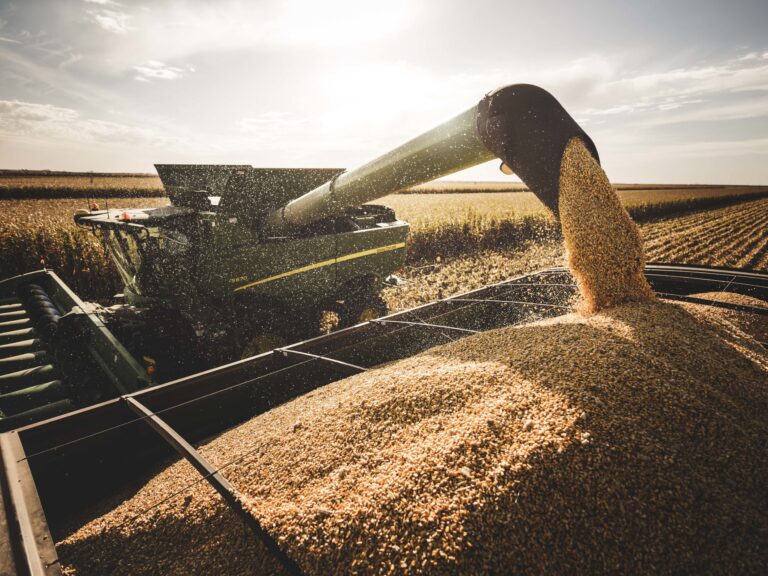 Set the stage for Success
with These Phosphate Solutions
Set the stage for
Success with These
Phosphate Solutions
Black Label Zn
Phosphate, Done Better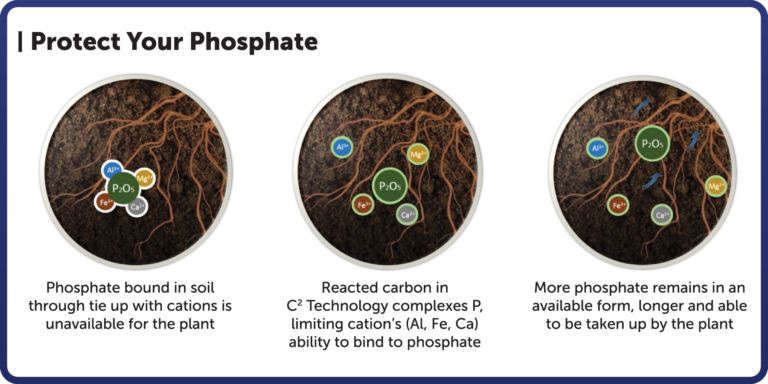 Nutrition for Today and Tomorrow
Black Label Zinc helps you take on the challenges you face in the field, this proprietary formulation of highly available and phosphate and zinc coupled with C2 technology can make all the difference this growing season, while making soil more responsive down the road.
Why Black Label ZN?
C2 Technology reacted with phosphorus and zinc to improves plant performance and supports soil health for years to come. In fact, BLACK LABEL Zn with C2 Technology drives phosphorous efficiency 2-3 times that of a traditional liquid or dry fertilizers that rarely exceed 10–30 percent efficiency each season.
Levitate
The Proven Platform in Plant Nutrition
Our three-pronged approach to early season nutrition
At-Planting nutrition has a new standard with Levitate. Leveraging the efficiencies of Acetate, Biocatalyst and Fulvic Acid – Levitate is the only solution on the market with three unique technologies to drive early season nutrition into your crop.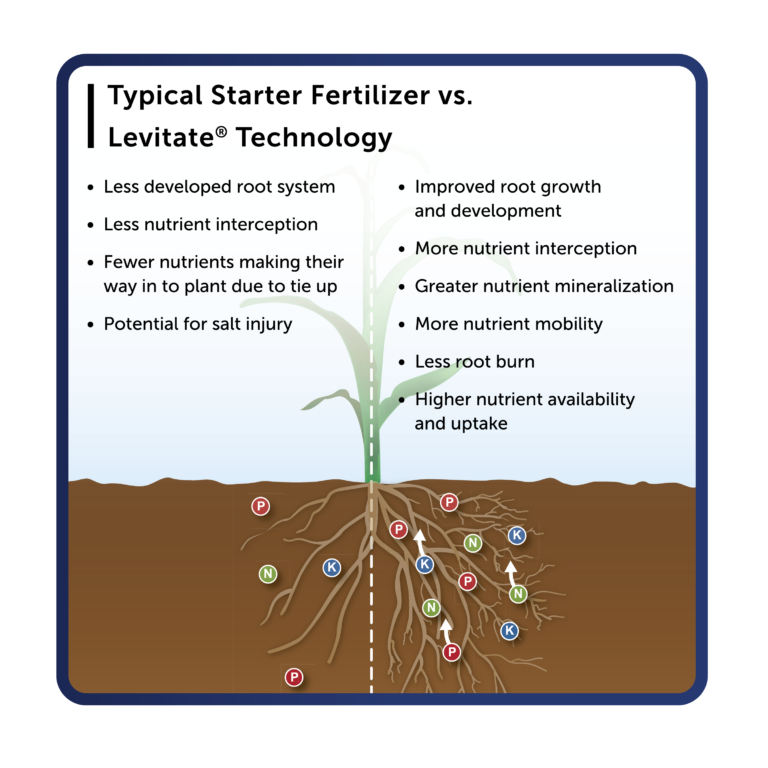 Altura
Step Up to C2 Technology
Phosphate Reimagined
Developed to give you the flexibility to take on the challenges you face in the field no matter what's growing, Altura™ provides highly available orthophosphate and zinc coupled with C2 Technology for performance in this growing season, and soil sustainability for years to come.
Technology You Rely On
At Loveland Products, we're dedicated to supporting farmers everywhere with trusted At-Planting Phosphate fertilizers powered by C2 Technology that enhance yield potential and improve root mass, while optimizing key nutrients across all broadacre and specialty crops.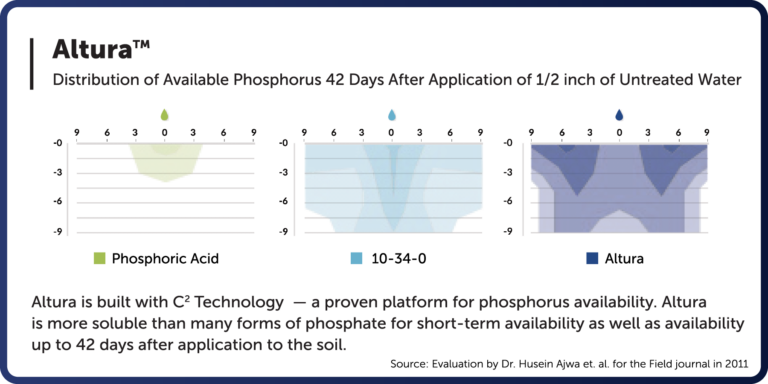 Riser
Every Crop Starts with Riser
More than two decades of trusted performance
Growers all of the country turn to Riser year-in and year-out for their at-planting nutrition needs. They like the security of its low-salt, seed-safe formulation and decades of consistent performance.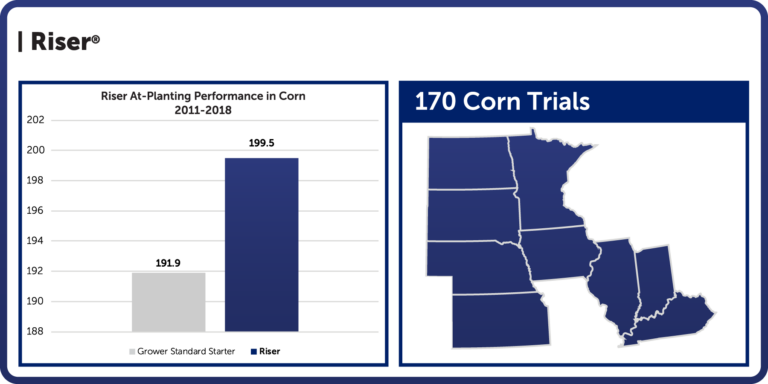 Built for the long haul
Riser starter fertilizer is a formulation of highly available phosphate paired with our tried and true Acetate technology, which means more than the 7-17-3 analysis on the label. EDTA-chelated micronutrients ensure your crop's foundation is strong for the entire growing season.
Ativus PK
A Better Way to P and K
Get Growing with C2 Technology
Ativus™ PK is a versatile solution designed to meet the nutritional demand needs of nearly any crop throughout the growing season. By delivering highly available phosphorus for early development and readily absorbed potassium to support crop quality, Ativus™ PK is a flexible tool in your nutritional toolbox to meet the yield and quality goals of the most demanding situations.
Ensurgo
Value-Driven Starter Fertilizer
Phosphorous + Accomplish Technology
Ensurgo (7-24-2) is a great way to give your crop a healthy start. Built with highly available orthophosphate and including Accomplish LM Biocatalyst Technology, Ensurgo provides a young crop with a high load of plant-available phosphate while also kickstarting early-season nutrient mineralization. This low-salt, seed-safe formulation will provide improved stand establishment and early season vigor and is recommended for corn, wheat, and cotton crops.
Getting More from
Your Fertility Program
Return
on Investment
This isn't your grandparent's At-Planting nutrition.
The most innovative minds in agronomy have put decades of research and development into squeezing every last bushel of production out of your fields. Missing the equipment to Get Growing? We've got a solution for that!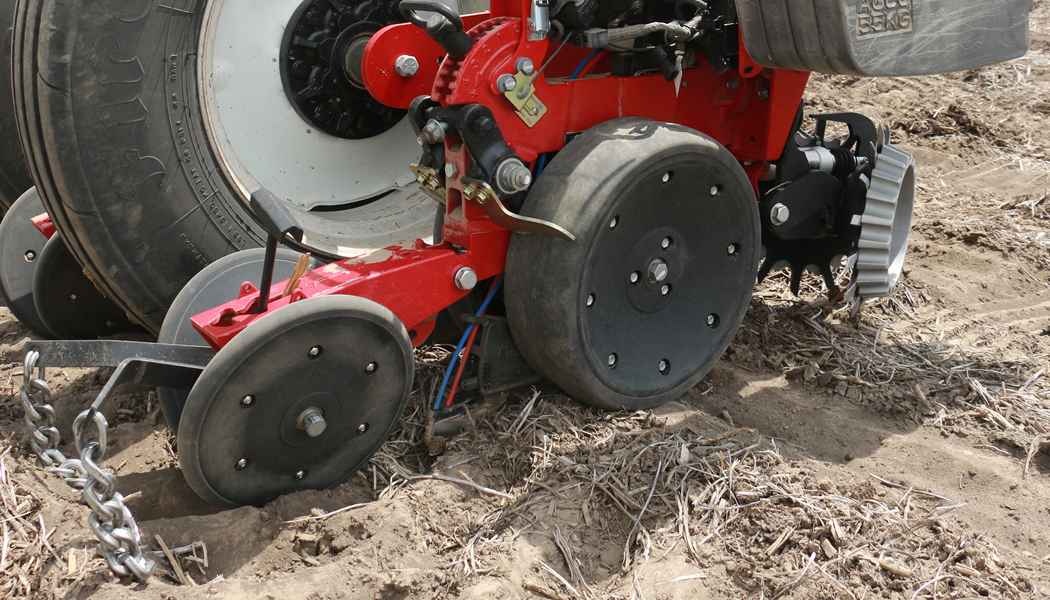 Agronomy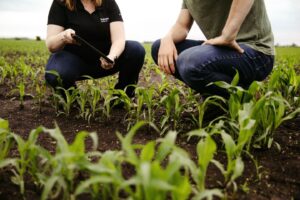 Acetate Technology Helps Phosphorus Issues
Todd Carpenter, Technical Development Agronomist discusses how techniques paired with Acetate Technology At-Planting help growers overcome the challenges of spring.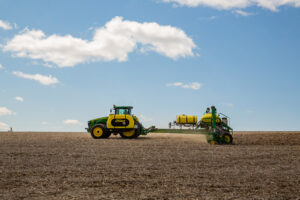 Nutrient Use Efficiency Through At-Planting Nutrition
Tim Sickman, Technical Development Agronomist, discusses how At-Planting nutrition supports the 4R's approach to sustainable crop production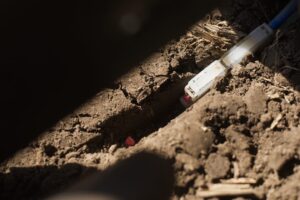 Ortho Vs. Poly - The Facts
Lewis Walker, Ph.D. discusses the often debated topic of Ortho-P vs. Poly-P and how technology can improve both approaches.

Testimonials
Testimonials
Growers all over the coutry are seeing success with Titan XC, hear it direct from them!

"We struggle to get potassium into the corn plant because of the calcium, clays and CEC of the soil. Titan XC helps free it up and get it into the plant. We're chasing high yields and we couldn't do it without Titan XC."
- Kelly Garrett, Iowa

"When I first heard about Titan XC I wanted to give it a try on one of my fields. I could sure tell the difference between the treated the untreated fertilizer on the imagery - it stuck out like sore thumb. My neighbor ended up doing a trial as well it it came out over 7 bushels better when we took it to yield."
- Allen Erhman, Nebraska

"I've gone to using Titan XC on my dry fertilizer since noticing a difference in the root system and the color of my crop compared to where I didn't use Titan XC."
- Mike Minnix, Indiana

"I love the fact that I'm getting more out of my fertilizer and I"m putting money in my pocket!"
- Allen Ehrman, Nebraska

"We've been using Titan XC for three years, and we've seen pretty good benefit - so much so that we're going to try it in the fall to give us a better shot at having K available immediately in the spring."
- Jake Drozd, Michigan