In our humble opinion, end of year performance starts with addressing phosphorus at the beginning of the season. At-Planting fertility designed to place safe and effective rates of phosphorus into the furrow with the seed sets a strong foundation for performance. Relative to the way Acetate Technology helps phosphorus there are very few crop nutrition tools that are capable of improving on the 4R strategy of right source, rate, timing, and placement of crop nutrients than a seed placed At-Planting fertilizer containing Acetate Technology does. Its worth mentioning, all fertilizers intended for use At-planting are not created equally. Some starter fertilizer concepts require separation between fertilizer and seed to provide seedling safety to account for higher rates of potentially damaging salts. This trade off creates a lag time for a seedling's roots to grow into and proliferate in the nutrient zone. It matters what you put in your fertilizer tank!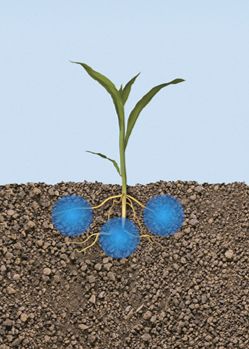 In-furrow and 2×2 are both valuable methods of precision placement of nutrition in the At-Planting application. Special consideration is needed when using fertility in direct contact with the seedling.
Acetate, Technology That Works
Acetate Technology powered solutions like Riser® , Levitate® and Awaken® were developed purposely for the At-Planting fertilizer placement approach where the fertilizer is placed in direct contact with the seed to maximizing crop performance. These solutions are engineered with specific amounts of nitrogen, phosphorus, potassium or zinc to enhance early season growth. Several important micronutrients are added in the case of Riser and Awaken. The power behind Acetate Technology is the Zinc Ammonia Acetate complex.
Developed in the Lab, Optimized for your Fields
Acetate Technology helps address phosphorus issues because science works in the field. Decades ago in a lab there was an epiphany. We as a soil science community utilize ammonium acetate to extract nutrients from our soil samples to determine the nutrient content that populates those handy soil test reports we know and love. Why wouldn't we take that same compound to the field? ACA (Agriculture Crop Additive), the original plant performance tool from Loveland Products, was born. Over the year, this compound found its way into many of our most trusted product. We now refer to the the compound found in ACA as Acetate Technology.
How Acetate Technology Helps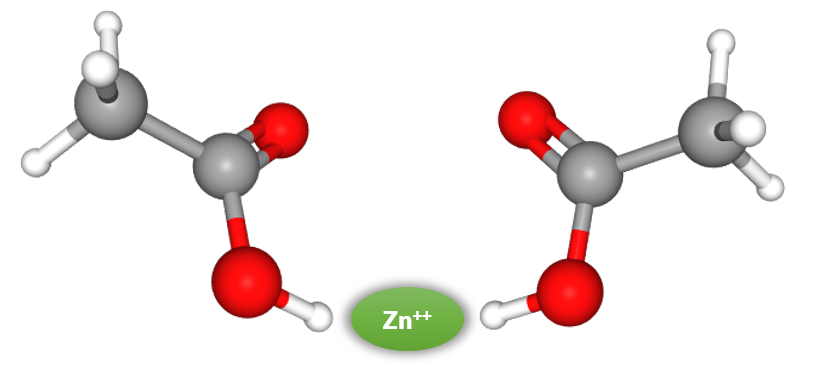 The concept is simple, phosphate is often and easily bound in soil. Consequently, this renders phosphorus unavailable by the bond created with naturally occurring divalent cations. Calcium, Magnesium, Aluminum and Iron are all examples of divalent cations commonly present in soils all across North America. Acetate Technology helps address these phosphorus tie up issues. The ammonia acetate complex in Acetate Technology chemically breaks those bonds – freeing up native levels of phosphorus to compliment the nutrition already present in your soils. With an influx of phosphorus to the system we balance that with the need for supplemental zinc. Zinc compliments phosphorus in many ways.:
Catalyzes phosphorus utilization within the plant
Supports auxin formation that enhances root development
Drives enzymatic process in the crop to support early season metabolism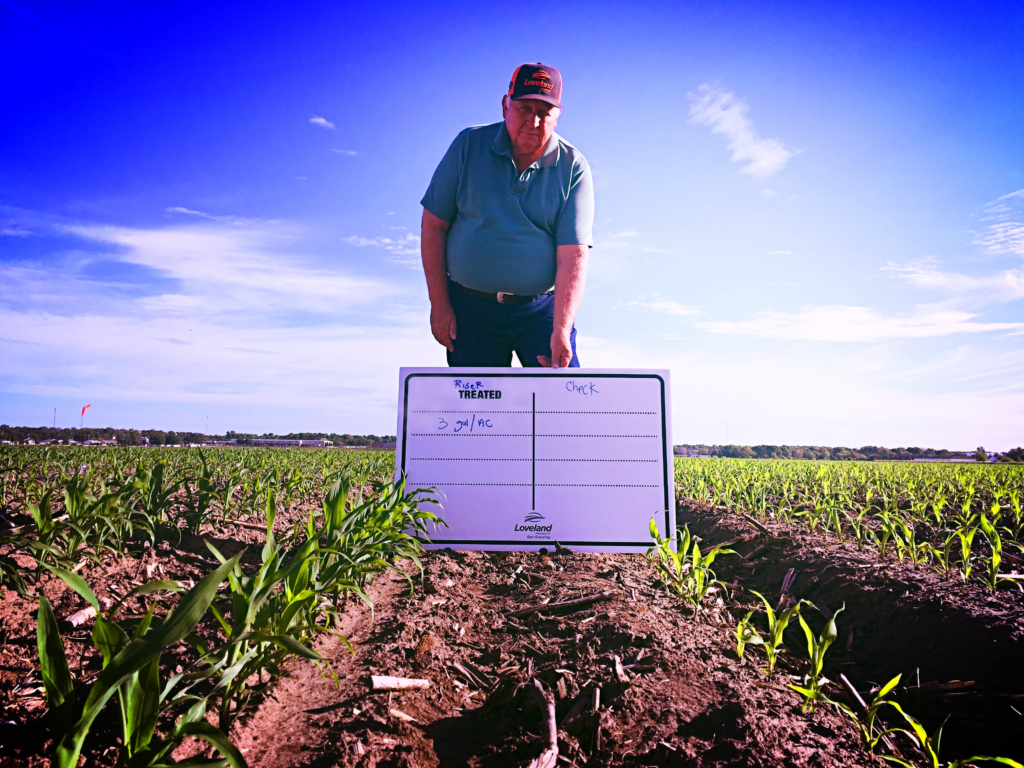 Riser – More than 7-17-3
Loveland Products Riser builds on the tried and true platform of Acetate Technology. We bolt on key micronutrients to improve nutrient utilization. Finally, Riser has one of the lowest salt indexes in the industry for seed safety. As a result, Riser delivers far more nutrition into your crop than the 7-17-3 on the label. Riser is proof of Loveland Products' commitment to delivering on performance. We utilize more of the nutrition that's already in your fertility program without reaching into your pocket for more of an inferior commodity fertilizer solution. For over two decades Growers all over the US have trusted Riser for more than two decades. Likewise, we trust Riser can go to work for you!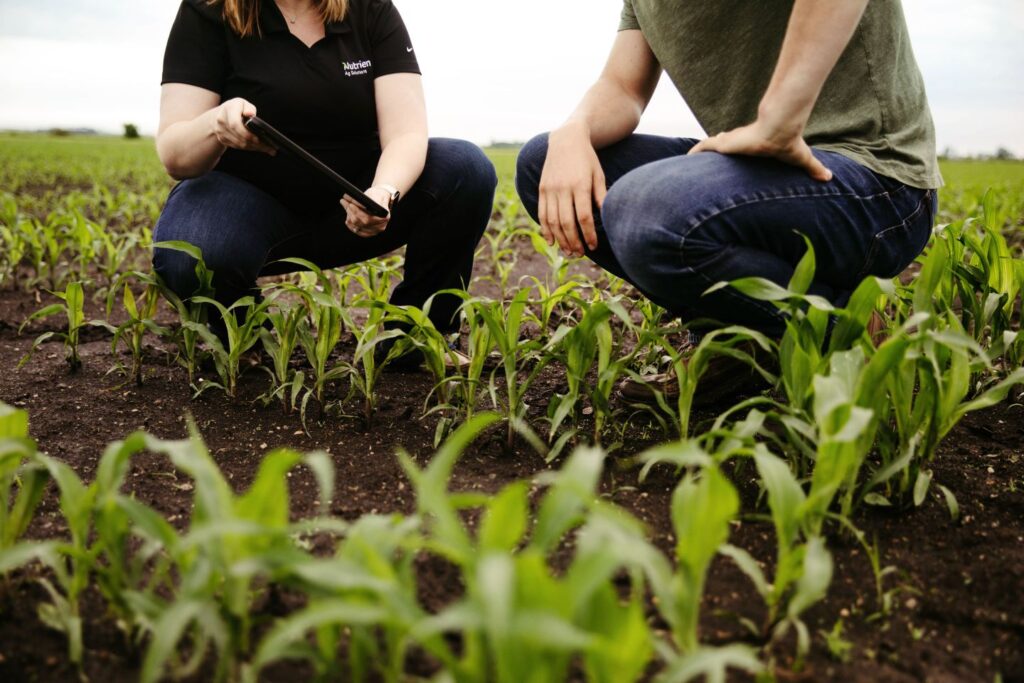 Your Nutrien Ag Solutions Crop Consultant can help you determine the best answer for adding At-Planting Nutrition Use Efficiency solutions like Riser to your current fertility program. Contact them today!